We've seen a multitude of online games get into the holiday spirit of Halloween in the last week, and the folks at Rockstar are making sure that the online community of Grand Theft Auto V are getting similiar treatment in the form of Halloween Surprise!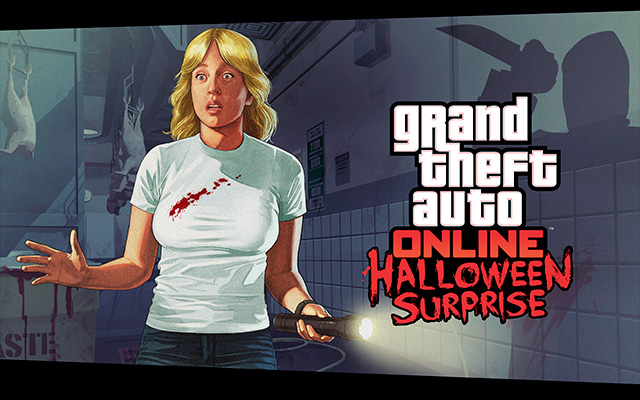 There's plenty of good stuff to enjoy with the online update, but I especially want to point out the new vehicles with this update. First, there's this: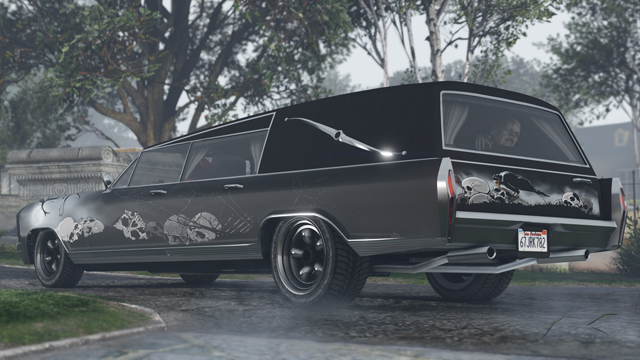 Yes, a hearse, and it's glorious. I can only imagine driving that up to Sandy Shores and raising a little hell with this beast. It's an especially nice touch with the scary looking figure in the back window. The second vehicle will probably get a little more attention in the form of the "Franken Stange" car: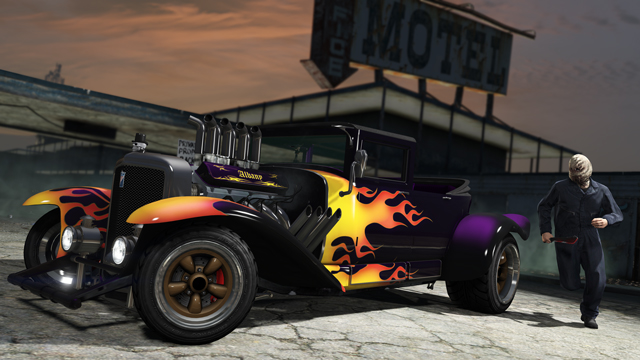 That is definitely a vehicle fit for GTA Online.
There's plenty of other good stuff, such as some holiday masks, new game modes, and some make up and modifications. These are all available to look at online so be sure to take part in the Halloween festivities when you log in next time.