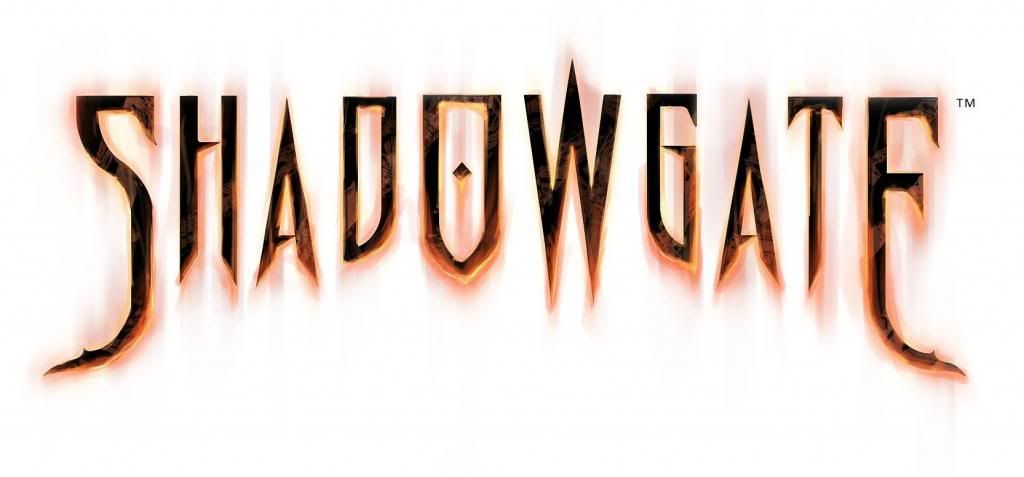 ZOJOI AND REVERB TRIPLE XP ANNOUNCE
SHADOWGATE COMING THIS SUMMER
Return To Castle Shadowgate In This Complete Re-Imagining Of The
Classic Point-And-Click Adventure That Started It All
Twain Harte, CA ?? May 6, 2014 ?? Development team Zojoi and indie games partner Reverb Triple XP announced today that the complete re-imagining of Shadowgate, one of the most renowned point-and-click adventure titles in video game history, will be available later this summer on PC, Mac, iOS and Android tablets. Fans can now pre-order PC and Mac versions of the title and get in on exclusive goods by visiting the Shadowgate website, www.shadowgate.com.

Download the new Shadowgate video trailer HERE: hightail.com/download/ZUczaXRONEhvQnNLSk1UQw

Watch the new Shadowgate video trailer HERE: youtube.com/watch?v=k0Tpi7FU8pQ

Download media assets for Shadowgate HERE: hightail.com/download/ZUcxckhXSyswVW1HR3NUQw

Like the original, Shadowgate features danger at every turn and lots of ways to meet your untimely demise??
Zojoi is comprised of industry stalwarts Karl Roelofs and Dave Marsh, the original talents that made the first iteration of Shadowgate. The fantasy adventure game was an instant classic and one of the most popular, well-received titles in the MacVenture series on a plethora of computer-based systems. It then continued its surge in popularity on the Nintendo NES, GameBoy Color, and later on the Nintendo 64 system. After a successful Kickstarter campaign in 2012, Karl and Dave are back, completely rebuilding the Shadowgate saga while accounting for today??s advanced technological and graphical capabilities.

??Dave and I are incredibly thrilled to be returning to Castle Shadowgate after all these years,?? said Karl Roelofs, design director at Zojoi. ??When we created the MacVenture series, we knew we had something special on our hands - the initial response from gamers around the world was overwhelming! Shadowgate has remained near and dear to not only our hearts but to those who remember the haunting original, greatly evidenced by the support our Kickstarter campaign generated. The past few years we have been hard at work re-building and updating the Shadowgate experience and cannot wait to inspire, challenge, and terrify an entire new generation of players.??

Nearly 30 years after the original version premiered on the Macintosh, Shadowgate returns, fully re-imagined and updated for today??s gaming landscape. With 4K-capable resolutions, Shadowgate not only features a stunning level of hand-painted detail but also tons of new mind-bending puzzles and more objects to interact with to help you on your quest. There are also plenty of throwbacks to the original version, so veterans and newcomers alike will all relish their journey through Shadowgate?? if they survive.

??Discovering amazing indie game developers like Zojoi and helping power their success is exactly what Reverb Triple XP is all about,?? said Tracie Snitker, president of Reverb Triple XP. ??We see the tremendous potential in delivering Shadowgate to today??s gamer and we are working side-by-side with Zojoi to create customized programs for this unique game. We continuously evolve our initiatives to be ahead of the curve with versatile, aggressive marketing and PR strategies for indie developers around the world.??

Shadowgate is coming to PC, Mac, iOS and Android tablets late this summer at the retail price of $19.99, but gamers impatient to get a leg-up on their journey can pre-order the PC and Mac versions today to reserve a copy for only $14.99 - a 25% discount off full retail price. Or choose the ??Adventurer Pack?? to receive the full game at release plus wallpapers and a digital Shadowgate calendar. For the true fans of high adventure, the ??Hero Pack?? includes all the other pre-order items plus a complete digital soundtrack, digital art book, beta tester access with in-game credits, and access to the game one week before launch! Full details on pre-order incentives and pricing can be found at www.shadowgate.com.

For upcoming Shadowgate announcements visit the game??s official Website www.shadowgate.com, follow the development team at Twitter, and ??Like?? Shadowgate on Facebook.